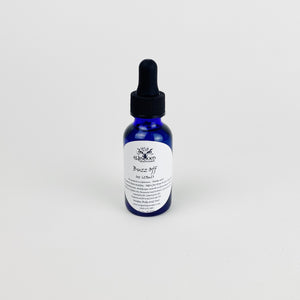 Keep the summer bugs at bay with this bug deterrent from Wisdom, Body, and Soul. 
How to Use:
Shake before use
Add a couple drops to exposed skin
Avoid eyes, mouth and sensitive areas
At end of life, return bottle to Cero for reuse, redistribution, or recycling
Description:
1oz of product in a blue dropper bottle
Made in Tucson
Vegan, Plant-based
Ingredients: Soybean oil, rosemary leaf extract, geranium, citronella, lemongrass, peppermint and lavender essential oils. 
🏠 Free delivery within 4mi with orders over $30
📦 Free US shipping with orders over $75
🌵 Free curbside pickup at our Tucson and Broadway location
♻️ We collect, reuse, and redistribute shipping, packing, and other materials. Learn more at this link.