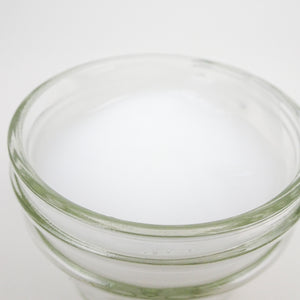 Lightweight and nourishing, this vegan bulk conditioner is created by Plaine Products who has been an industry leader in sustainability and refill culture. Beautifully scented, it will hydrate and restore hair. Add this bulk conditioner and shampoo to your zero waste hair routine. 
About Plaine Products Bulk Conditioner:
Scented: Rosemary Mint Vanilla
Vegan
Cruelty-free
Color safe
Non GMO
Biodegradable
Safe on pets. Dilute for extra suds 
Tucson locals: Choose your preferred container for local pickup & delivery. Bring your own jar or use a Cero transport jar.
How to Use Rosemary Mint Vanilla Conditioner: 
Rub a small into palms and apply to clean, wet hair. Be sure to apply to hair ends, and then rinse hair clean. When you need a deeper conditioning, leave on for 3-5 minutes before rinsing out.
Made by Plaine Products.
🏠 Free delivery within 4mi with orders over $30
📦 Free US shipping with orders over $75
🌵 Free curbside pickup at our Tucson and Broadway location
♻️ We collect, reuse, and redistribute shipping, packing, and other materials. Learn more at this link.