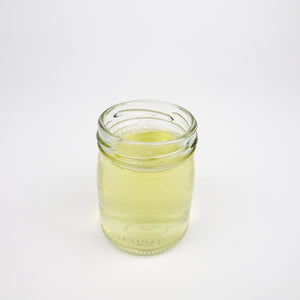 The soap that does it all: Dr. Bronner's 18-in-1 Castile Soap has uses all around the home. Dilute to suit your personal hygiene and cleaning needs. Made for using head-to-toe, for your laundry, pets, and more. This is sold in bulk refills at our shop in Tucson, Arizona and here online. Bring your own container when you refill in-store.
About Dr. Bronner's Castile Soap:
Unscented. 
Sold by the ounce
Plant-based
Biodegradable
Pet-safe
Concentrated
Tucson locals: Choose your preferred container for local pickup & delivery. Bring your own jar or use a Cero transport jar.
How to Use:
Ingredients: Water, Organic Coconut Oil,* Potassium Hydroxide,† Organic Palm Kernel Oil,* Organic Olive Oil,* Organic Hemp Seed Oil, Organic Jojoba Oil, Essential Oils,** Citric Acid, Tocopherol
*CERTIFIED FAIR TRADE INGREDIENTS

† None remains after saponifying oils into soap & glycerin
**Essential oils vary by scent.
Made by Dr. Bronner's.  View all of our Dr. Bronner's products.
🏠 Free delivery within 4mi with orders over $30
📦 Free US shipping with orders over $75
🌵 Free curbside pickup at our Tucson and Broadway location
♻️ We collect, reuse, and redistribute shipping, packing, and other materials. Learn more at this link.