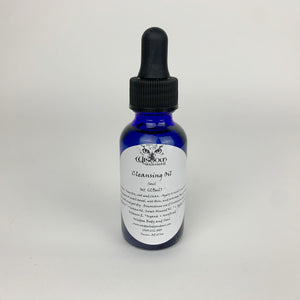 Cleansing oil for use in your daily face cleansing routine.
How to Use:
It is recommended to always spot test new products & ingredients before use
Apply a small amount to a cotton square or small towel, wet your skin, and massage face gently with product. Rinse well and pat dry.
Discontinue use if irritation occurs.
At end of life, return bottle to Cero for reuse, redistribution, or recycling
Description:
1oz (29ml) of product in blue dropper bottle
Made in Tucson
Vegan, Plant-based
Made with several organic ingredients
Ingredients: *+Sesame Oil, Sweet Almond Oil, *+Jojoba Oil and Vitamin E. * Organic + Unrefined
🏠 Free delivery within 4mi with orders over $30
📦 Free US shipping with orders over $75
🌵 Free curbside pickup at our Tucson and Broadway location
♻️ We collect, reuse, and redistribute shipping, packing, and other materials. Learn more at this link.