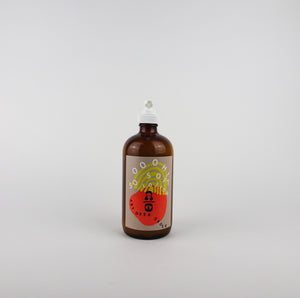 This fan favorite is as described - oooh so soft. This lotion is made with clean, vegan, cruelty-free ingredients. Formulated without weird ingredients like formaldehyde releasing agents, petrolatum, harmful fragrances, and other known carcinogens found in your average lotions.
About Art Over Order's Oooh! So Soft Lotion:
New packaging, same formula
Vegan
Clean ingredients
Great for after sun
Made with seven ingredients: Grapeseed oil, shea butter, emulsifying vegetable wax, cocoa butter, aloe, essential oils and a paraben free preservative.
End of product life care: 
When empty, reuse the pump bottle or return to Art Over Order. 
Made by Art Over Order in Tucson, AZ
Click Image Below for More Art Over Order
🏠 Free delivery within 4mi with orders over $30
📦 Free US shipping with orders over $75
🌵 Free curbside pickup at our shop in Tucson
♻️ We collect, reuse, and redistribute shipping, packing, and other materials. Learn more at this link.